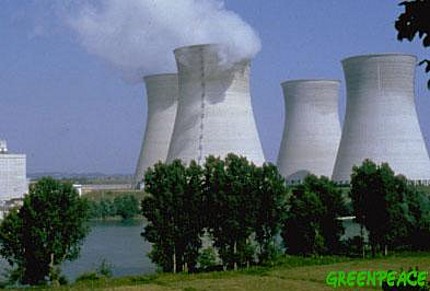 More evidence is emerging that a major reason thatIndian nuclear cost is so low, is that they are basically overnight costs. Indian nuclear costs, up until now appear to have been appropriated, rather than paid through borrowed money.
A recent story from the Indian "Economic Times" gives us a somewhat better insight into Indian nuclear costs
. Indian Oil Corp is negotiating with the Nuclear Power Corp of India Ltd., to become a minority owner of a1 GW reactor. The total cost of the reactor is reported to be Rs 10,000-crore, or two billion dollars, but the story does suggest that this estimate might be as much as $400,000,000 to high. The story also states that the financial arrangement will call for 30% to 70% equity to debt ratio, with IOC putting up about the equivalent of two to three hundred million dollars for a 26% to 49% share of the reactor. Electricity from the reactor is expected to sell at from 6 to 8 cents per kW, and the partners expect 15.5% return on their investment.
This is the first time I have seen a report that NPCIL planned to borrow money to finance Indian reactor construction, but indian plans are far to ambitious to be accomplished without going into debt for the financing of new reactors. The reactor involved appears to be an Indian designed Light Water Reactor, since the Indians have no plans to build a Pressurized Heavy Water Reactors in the 1 GW size range, and foreign designed reactors are larger. On the other hand they do appear interested in building some locally designed Light Water Reactors. Since no prototype of the Indian Light Water reactor has as of yet been announced, I am going to speculate that this reactor will be the prototype, and that might account for some uncertainty about costs.
The 15.5% rate of return is quite healthy, and is consistent with the suggestion that NPCIL is making a lot of money from power sales for its reactors. Of course NPCIL is owned by the Indian government. The reactor is expected to be completed by 2014,
India does have plans to build two LWRs in an as of yet undisclosed location with at least one projected to be completed in 2014
. The site appears to have been selected but not reported. OCI, aware that the days of its core business are numbered, appears to be considering plunging into the reactor business, with the partnership with NPCIL as its first step.