What do Bill Clinton, former Clinton CIA director
R. James Woolsey
, New York Governor George Pataki, Sustainable South Bronx's Majora Carter, Wal-Mart Chairman Rob Walton, New York Times columnist Thomas Friedman,
Sun Microsystems
Co-founder
Bill Joy
, Patagonia founder Yvon Chouinard, and
News Corporation
crowned Prince, James Murdoch all have in common? They all showed up to help Amory Lovins celebrate the 25th adversity of his Rocky Mountain Institute.
Woolsey who was the energy policy advisor to John McCain's Presidential campaign, is married too
Suzanne H. Woolsey a former Chief Operating Officer of the National Academy of Sciences/National Research Council during the Clinton administration. Suzanna Woolsey sits on the board of Lovins' Rocky Mountain Institute
. The Woolseys can only be described as a power couple. Suzanna Woolsey sits on the board of
T

he Council for Excellence in Governmen
, along with George H.W. Bush, Jimmy Carter, Bill Clinton, Former Congressman Lee H. Hamilton, former "Shrub" Administration Secretary of the Treasury Paul O'Neil, Former Reagan Administration Secretary of State. George P. Shultz. She also has unusual access to the leadership of the United States Military through her membership on the board of
the Institute for Defense Analyses
. James Woolsey sits on the advisory board of the
American Counsel on Renewable Energ
y
, along with former Reagan administration National Security Advisor, Robert C. (Bud) McFarlane, Amory Lovins, National Renewable Energy Laboratory (NREL) Director, Daniel Arvizu, Former Clinton Administration Senior White House Staffer,
Roger S. Ballentine
, Former Clinton Administration Assistant Secretary of Energy, Christine Ervin, and
German Green Party politician Dr. Hermann Scheer
.
Bill Clinton recently described Lovins and sometimes co-author Paul Hawken as:.
Really smart energy thinkers ... people who have been doing this for 30 years - what they've always known, before this ever became a serious debate, is, you couldn't sell a clean green future unless you could prove it was good economics.
It is a measure of Lovins standing with some power elites that Amory Lovins, who is not a transportation specialist. was once considered
a potential secretary of Transportation for a then future Obama administration
.
My intent here is to begin to document the predominate American Elites consensus on new energy, and how that consensus is transmitted to the American people by national elites. There is, I believe, not a single power elite, rather there are power elites, nexuses of individuals and related institutions, who control most wealth, power and influence, in the United States. I say power elites rather than elites, because elite network can and do come into strong conflict with each other, and complete for dominance over the public consciousness.
In the philosophical tradition of Wittgenstein
I will argue that eliteness is a fuzzy concept, and that what constitutes eliteness, is family resemblance. Individuals enter "elite" groupings and leave them, and may be elite in some respects and not in others. The concept of elite is so broad, that anyone who has wealth, power, celebrity, and influence, can be considered a member of an elite. There is no such thing as "the elite," and even elite consensuses manifest no more than an agreement among many power elites about what constitutes facts, and well crafted arguments. Unfortunately power elites have no more understanding of how to determine facts, and to identified logical arguments, than ordinary people do, and thus power elites are just as likely to make cognitive mistakes, as any group of inmates at a local prison. The primary difference being that the cognitive errors of inmates are likely to cause far less pain and suffering than the cognitive errors of power elites.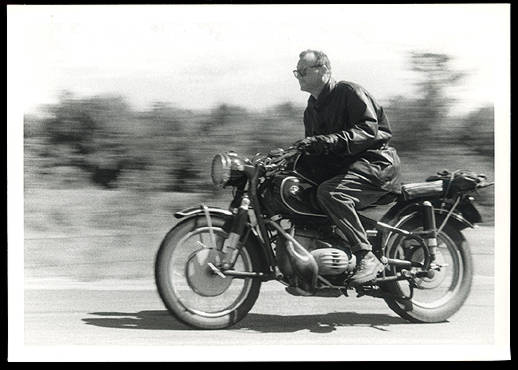 Elites have an interest in continuing their power into the future. Who are the Elites?
In his classic study "The Power Elite

,"
C. Wright Mills tell us,
The power elite is composed of men whose positions enable them to transcend the ordinary environments of ordinary men and women; they are in positions to make decisions having major consequences. Whether they do or do not make such decisions is less important than the fact that they do occupy such pivotal positions: their failure to act, their failure to make decisions, is itself an act that is often of greater consequence than the decisions they do make. For they are in command of the major hierarchies and organizations of modern society. They rule the big corporations. They run the machinery of the state and claim its prerogatives. They direct the military establishment. They occupy the strategic command posts of the social structure, in which are now centered the effective means of the power and the wealth and the celebrity which they enjoy.

The power elite are not solitary rulers. Advisers and consultants, spokesmen and opinion-makers are often the captains of their higher thought and decision. Immediately below the elite are the professional politicians of the middle levels of power, in the Congress and in the pressure groups, as well as among the new and old upper classes of town and city and region. Mingling with them, in curious ways which we shall explore, are those professional celebrities who live by being continually displayed but are never, so long as they remain celebrities, displayed enough If such celebrities are not at the head of any dominating hierarchy, they do often have the power to distract the attention of the public or afford sensations to the masses, or, more directly, to gain the ear of those who do occupy positions of direct power. More or less unattached, as critics of morality and technicians of power, as spokesmen of God and creators of mass sensibility, such celebrities and consultants are part of the immediate scene in which the drama of the elite is enacted. But that drama itself is centered in the command posts of the major institutional hierarchies.
The very fact that there is an elite that exercises direct and indirect influence on the public narrative about energy is of course not even slightly surprising. The fact that this elite support to a questionable authority such as Amory Lovins is, however, suprising.
Were he alive today, I suspect that C. Wright Mills would have been fascinated by the role which national elites have played the organization of public perception of energy issues through the control of energy narratives in the media. He would not be shocked by the blindness of the elite, the media or the public to the dangers which energy issues pose for the future of American Society.